Repost of ModelD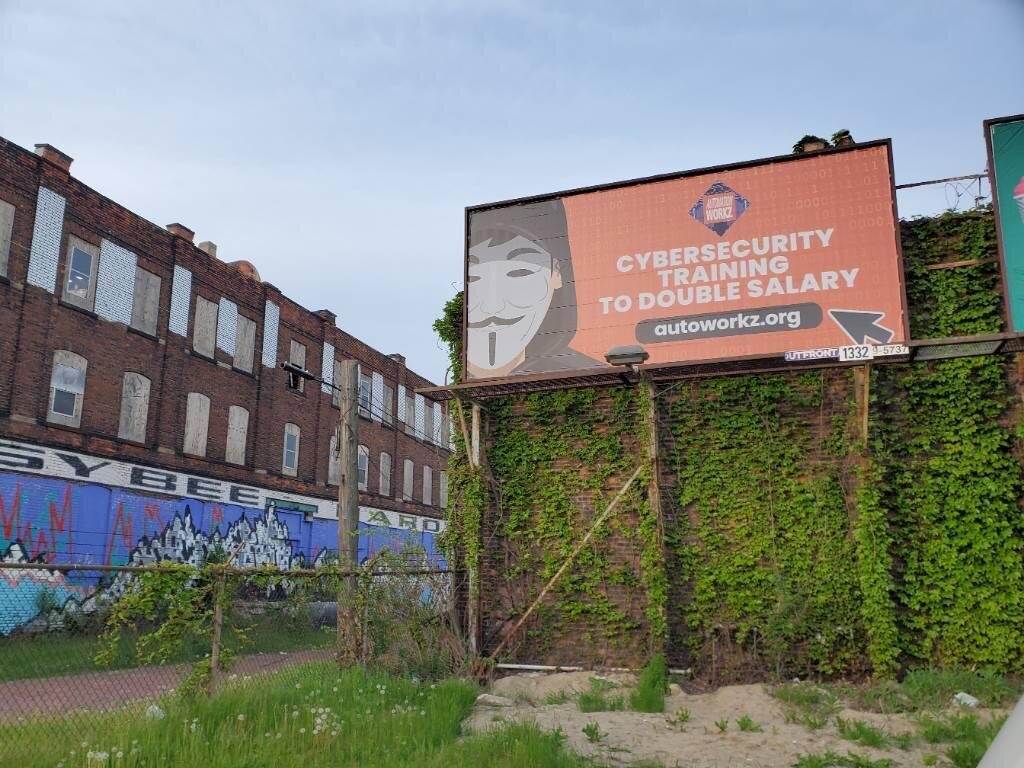 In a year marred by massive breaches like the SolarWinds and Colonial Pipeline cyberattacks, it's no secret that strong cybersecurity is more important than ever to keep information — and consumers — safe online.
According to the FBI's IC3 2020 Internet Crime Report (PDF), Michiganians lost over $83 million to cybercriminals last year. Nationally, that number came in far higher at $4.2 billion, indicating the need for stronger security practices nationwide.
In Michigan, cybersecurity has been a priority for years, with a number of ongoing initiatives aimed at growing the industry. In Detroit, an emerging sector of cybersecurity professionals is working to make the internet safer for small businesses and everyday users while creating new opportunities for local tech talent.
'A Very Challenging Path'
Ida Byrd-Hill's experience in the STEM field spans over three decades. A Flint native, the Detroit-based Automation Workz Institute founder and CEO recalls walking through Buick City after receiving a job offer from General Motors when she graduated from college.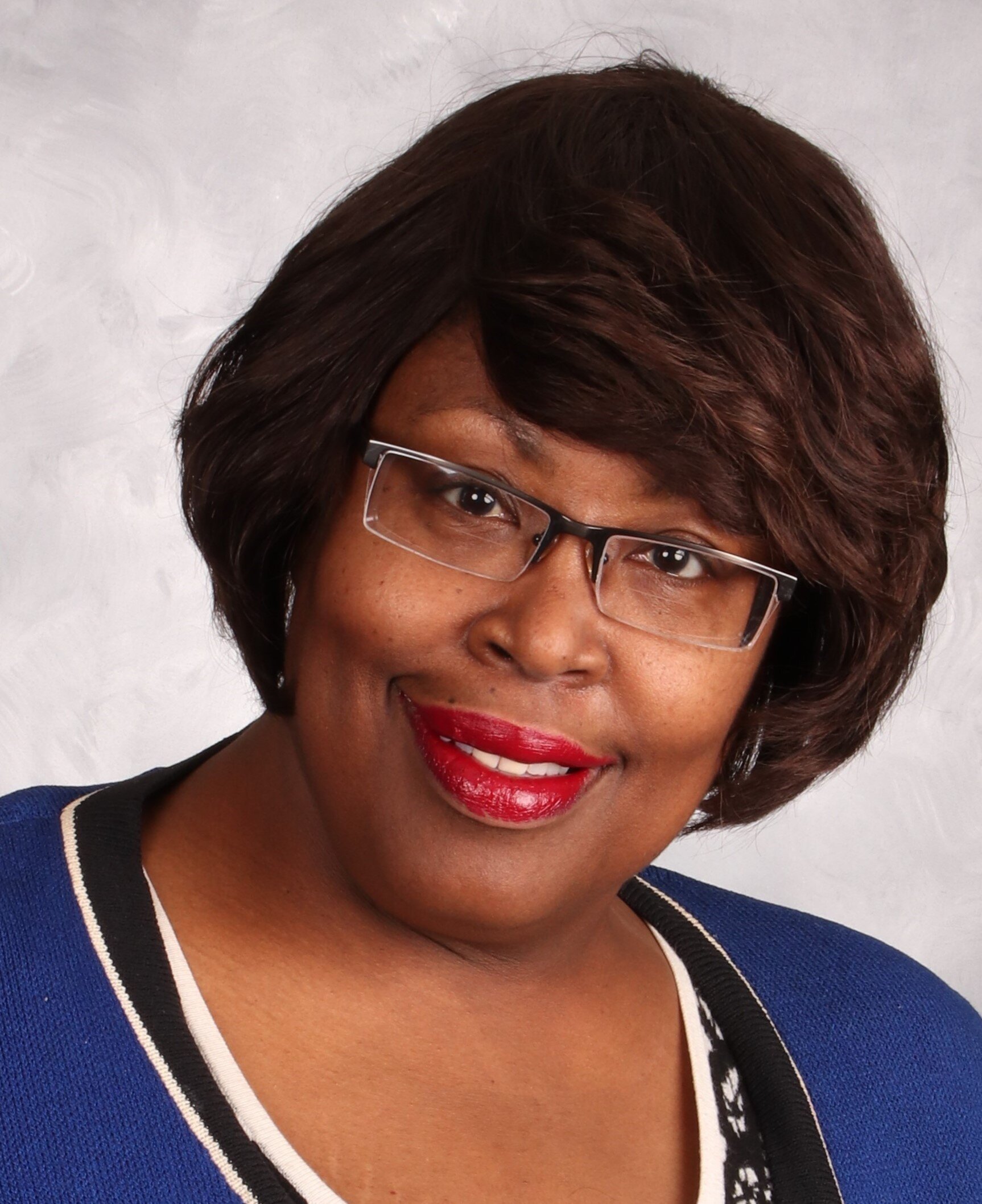 Automation Workz founder Ida Byrd-Hill is a Michigan native with decades of experience in the STEM field. 
"When I walked through that plant in 1989, it had enough robotics to go from 5000 employees to 500 …" Byrd-Hill says. The experience helped her understand the importance of STEM skills in an increasingly tech-driven world.
After founding Uplift Inc., a nonprofit focused on STEM development, in 1998 and helping pilot Hustle & TECHknow Preparatory High School, a STEM-focused alternative cyber school for at-risk youth, in partnership with Detroit Public Schools in 2006, Byrd-Hill continued her mission of creating inclusive opportunities for Detroiters through the development of interactive STEM-based youth scavenger hunts like Ride-N-Play and tech-focused workforce development programs like Automation Workz.
In 2015, Automation Workz debuted at the North American International Auto Show as an interactive scavenger hunt focused on iSTEAM activities and robotics, repeating its appearance there for the next two years. By 2017, the initiative expanded into a technology training program. That year, Automation Workz partnered as a Cisco Networking Academy to offer courses in IT and cybersecurity — a field Byrd-Hill sees as an area of opportunity as connectivity and automation continue to advance.
"We launched what we call the 'Big Community Experiment,' to see if people — particularly in the Black community — were open to the Internet of Things, engineering, cybersecurity, and mobility," Byrd-Hill says, adding that 757 people registered for the program's pilot class.
Today, Automation Workz continues to offer cyber bootcamps that prepare students for the test required for a Cisco Certified Network Associate (CCNA). 
As a Black woman in an industry that has struggled for years to close its diversity gap, Byrd-Hill says her career has been rife with challenges like discrimination, and she's working to make things better for the next generation.
"It's a very challenging path," she says. "It can be demoralizing when you deal with people and they assume you're stupid, even though you're highly intelligent — you know, I have a degree from the University of Michigan in economics. I've got an MBA. I've been in technology for decades."
Because of those experiences, Byrd-Hill is on a mission to eliminate obstacles for other minorities entering the industry. With a goal of setting students up for success in fields like network engineering, cybersecurity, and computer programming, Automation Workz offers a fully virtual curriculum geared toward accommodating nontraditional schedules and removing barriers to education and opportunity. Last year, the school began its first tuition-funded cohort with an income-sharing repayment agreement for graduates.
"The problem I see, which is why I came to this space, is whenever there is emerging technology, African American communities are left behind …" Byrd-Hill says. "So I made the decision that we're not going to be left behind. We're going to be ahead of the curve."
Automation Workz is offering a free introductory cybersecurity course for new students through Dec. 31, 2021. Prospective students can learn more and sign up here.
Disrupting the industry
With 20 years of experience in cybersecurity including 11 years at McAfee, four years at FireEye and three and a half years at Duo in Sales, I.T. and Operations, AaDya Security founder Raffaele Mautone echoes the need for diversity in the tech industry.
"Diversity is one of my core principles, and I don't consider it a checkbox …" Mautone says. "I always found that [diverse] teams were the most successful, whether they were big or small. It's important to have other people's backgrounds be different — whether it's politics, religion, ethnicity, or gender. I've watched the most extreme individuals within any of those spectrums all of a sudden become good friends within teams, because they realized we weren't that far apart."
For Mautone, diversity is also a personal matter.
"As a gay man, it's important that I am comfortable in any conversation I have," Mautone says. "I will put myself out there and say that every person in the rainbow […] has a right to be at a company and be comfortable to talk about their personal life, whether it's a spouse or a partner, or they're transitioning."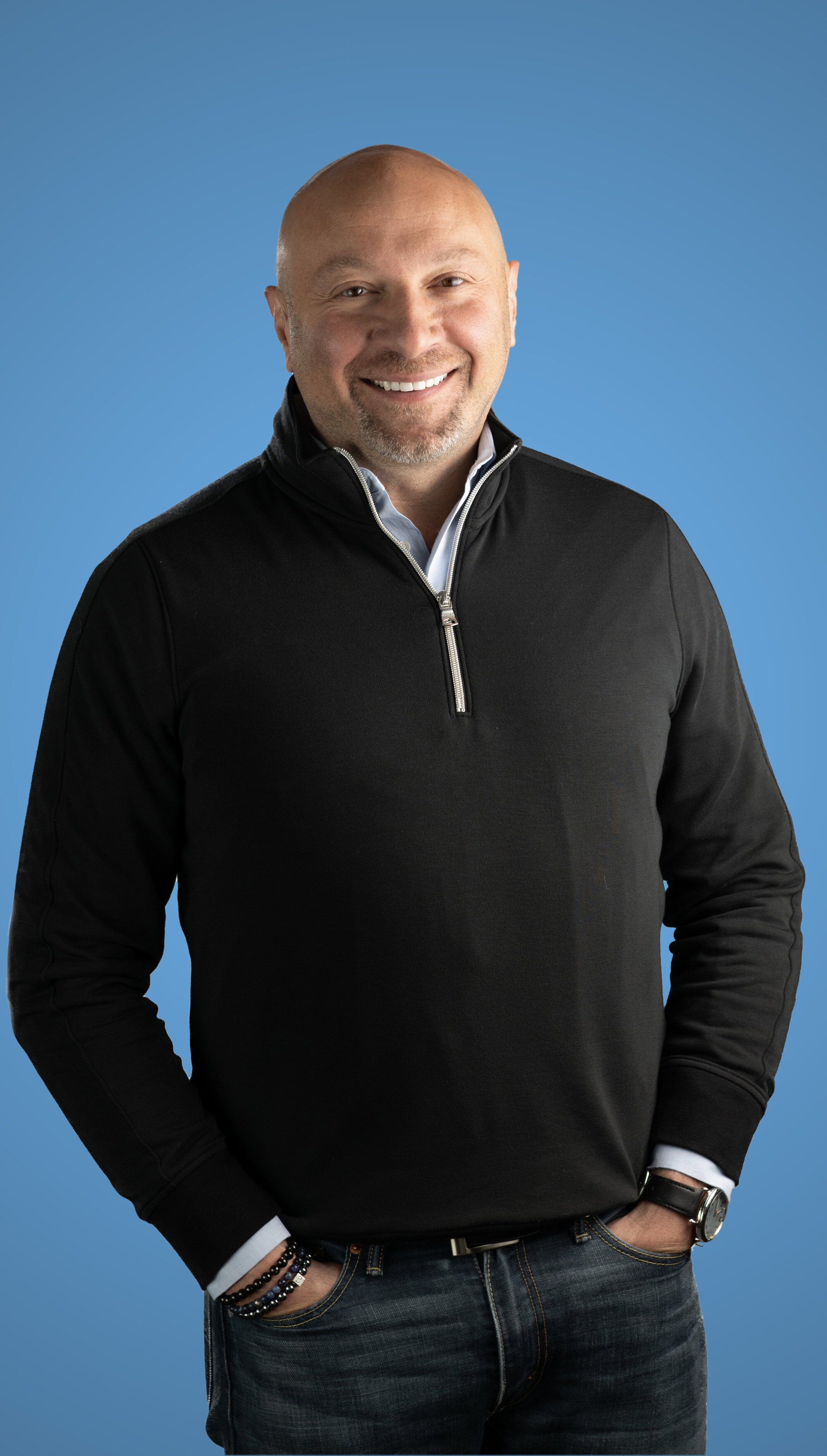 AaDya Security founder Raffaele Mautone is a Detroit native and graduate of Eastern Michigan University with 20 years of experience in the cybersecurity industry. Since launching in 2019, AaDya has focused on providing enterprise-grade cybersecurity solutions to a customer base that Mautone says is often overlooked.
"Our goal is to disrupt cybersecurity by helping small and medium-sized customers, versus the enterprise," Mautone says. "There's thousands of point products for the enterprise. They get all the love and they have all the money. But if you look at the base of customers that are really in need of security tools, as well as where the highest percentages of breaches are, it's the small businesses."
One of the challenges facing small businesses today, Mautone says, is that many of their larger clients now require small suppliers to adhere to strict security standards that have long been out of reach for businesses with lean budgets that can't afford to hire experts.
To solve that problem, AaDya launched the first all-in-one cybersecurity support platform, called Marzo4. The company closed a $2.7M seed round in September to support the project.
The pioneering platform strives to make things as easy as possible for customers with the help of Judy, a virtual cybersecurity assistant similar to Apple's Siri or Amazon's Alexa that helps monitor customers' systems for things like phishing attacks and similar breaches.
"Judy is the heart of everything at AaDya, as well as the solution for our customers …" Mautone says. "She is monitoring to make sure you're protected — your identity, on your device, and even within your network."
Beyond making cybersecurity solutions simpler and more accessible for small businesses, Mautone is also committed to supporting the success of other small businesses and entrepreneurs in Detroit.
Mautone requires AaDya's investors to visit Detroit for quarterly reviews and hosts a happy hour afterward with local entrepreneurs in an effort to create networking, mentorship and investment opportunities while creating professional bridges between Detroit and other cities.
Headquartered in downtown Detroit's Bamboo Building, AaDya currently has 27 employees, 80% of whom are based in Michigan. A Detroit native and graduate of Eastern Michigan University, Mautone is passionate about Detroit and its potential as a tech hub.
"I was told at the beginning, 'You should go to Silicon Valley. You're not going to make it. You can't do it in Detroit, that can't be done here,'" Mautone says. "We hear less and less of that now that we've proven ourselves."
'We're proud to be Mission Control'
If anyone is proof that cybersecurity can be done in Michigan, it's Dug Song, chief strategy officer at Cisco and co-founder of Duo Security at Cisco Systems.
A legendary hacker and cybersecurity pioneer, Song grew up working with computers at his father's Baltimore liquor store. Despite choosing to major in liberal arts after high school, Song's choice of college was determined by the kind of technology made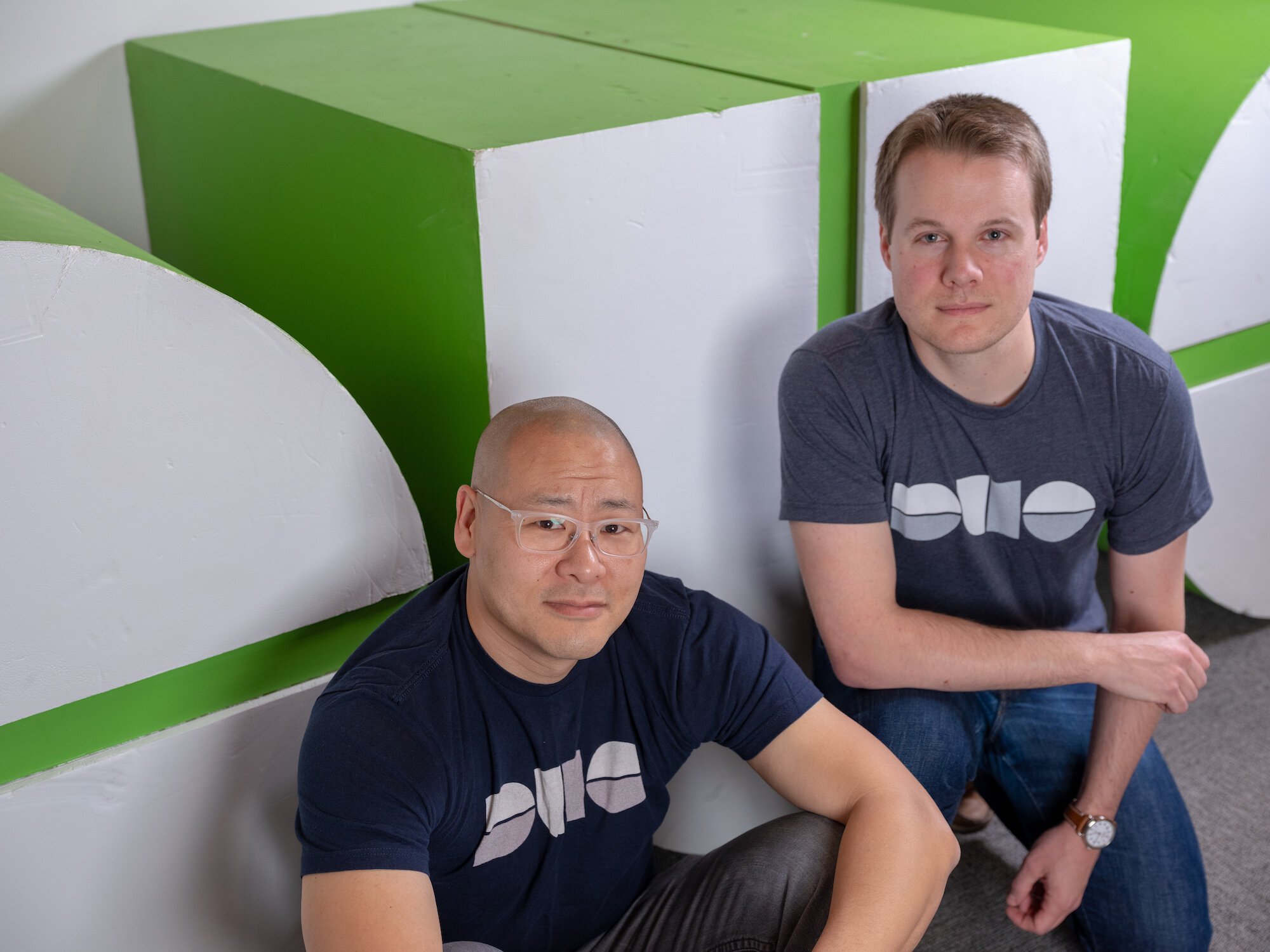 Dug Song and Jon Oberheide available to students. After a visit to the University of Michigan's Ann Arbor campus, while applying to various schools, he was sold.
"I'd seen what U of M's computer network looked like," Song recalls. "It looked like NASA Ames."
After getting into "a bit of trouble" during his freshman year, though, Song was placed on academic probation for the next four years.
"I ended up being a computer security administrator for the [Michigan] Union — trying to keep kids like me from getting into the network," Song says.
That role helped Song land a position at a computer security consulting firm after graduation, protecting banks and casinos from cyberattacks. 
Over the decades that followed, Song went on to co-found several impressive cybersecurity firms in Michigan, including Arbor Networks, where he met future business partner Jon Oberheide. 
"Back in those days, it was typically someone taking down eBay, Amazon, Yahoo, E-Trade, just because they could infer bragging rights …" Song says. "We were sort of saving the internet from, at that time, 15-year old kids."
Today, though, Song says attacks are often more sophisticated — and sometimes more malicious.
"Even starting in 2006 and 2007, we saw the rise of what we now understand to be user-targeted attacks …" Song says, explaining that hackers began targeting individuals' bank accounts instead of the banks themselves as online banking grew increasingly popular around the globe. 
In response to those new challenges, Song and Oberheide founded Duo Security in 2009. 
"That's why we started Duo," Song says. "We figured everybody else deserved the kind of protections that we previously afforded banks and governments."
A unicorn in the world of cybersecurity startups, Duo was acquired by internet giant Cisco Systems in 2018 for $2.35B. With offices in Detroit, Ann Arbor, and across the globe, over 500 of Duo's 800-plus employees are based in Michigan. Song says the company recruits broadly, with more than 80% of new hires coming from outside the cybersecurity industry.
Because of the prevalence of more sophisticated tactics used by cybercriminals today, Song stresses the importance of hiring across a wide range of backgrounds and perspectives. He says Michigan has a long history of entrepreneurship and technology that "parallels that of Silicon Valley," adding that there is a solid pool of highly skilled talent statewide.
"Michigan is the kind of place where we kind of put our heads down and just do the work — and we crank out the most amazing stuff," Song says. "We don't have to be the astronauts. We're proud to be Mission Control."